THE LONGEST TABLE
A community event scheduled for August 5, 2021, featuring a continuous table on Central Avenue welcoming residents to enjoy a free dinner and facilitated conversation. Residents will be seated among new people to foster stronger connections, exchange stories, and share ideas about community innovation. Conversations will cover various community aspects such as overall image, attractions, engagement, quality of life, and amenities.
Details
THURSDAY, AUGUST 5, 2021
CENTRAL AVE VALLEY CITY, ND
Arrive between 5:00 - 5:30pm to check in and get to your seat at the table. The conversation will begin promptly at 5:45 pm and conclude at 7:00 pm.
Registration
The Longest Table is free and open to those 14 and older; however, pre-registration is required to assist with planning efforts.
Guests will be placed randomly along the table. We encourage everyone to sit by someone they don't know. We are trying to build new connections in every way!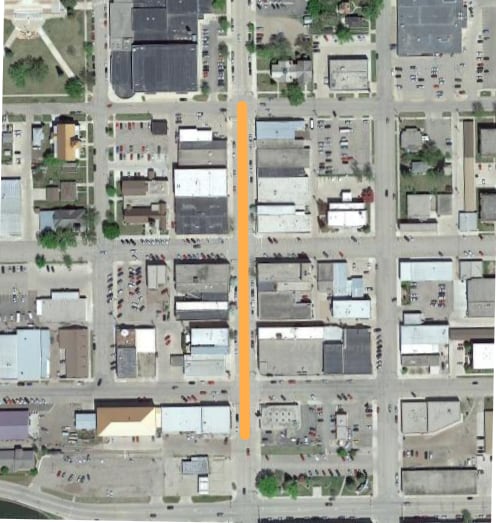 Arrival & Check In
Please plan to arrive between 5:00 - 5:30pm. Check- in will be located at the corners of 2nd 3rd, and 4th street. Reserved seats that are not claimed by 5:30pm will be released on a first-come basis. Volunteers will be there to help you find your seat and answer questions.
A delicious meal will be provided by Wild Prairie Bakery after welcoming remarks are made.
Please contact us for special dietary needs.
Parking
Parking is available at the Rosebud Visitor Center, Veterans parking lot, Hi-Liner Activities Center or any side streets surrounding the event.
Inclement Weather
In case of bad weather, the Longest Table will be moved inside the Hi-Liner Activity Center. If that is the case, registrants will receive an email prior to the event.
Registration Cancellations
Cancellations can be made up to 2 days in advance on Eventbrite or by emailing Andrea at foundation@hellovalley.com. We would like to ensure very few empty seats and uneaten meals due to no- shows.