The Longest Table is fast approaching- have you registered yet to reserve your seat?
It was an absolute pleasure to partner with class instructor, Sheila Larson, and the Valley City DECA students for assistance with marketing The Longest Table. Engaging a variety of residents and integrating their ideas into the community is a desired outcome of The Longest Table.
We invite community members 14 years and older to join in the conversation on Thursday, August 5th
Read the interviews the VC DECA Class put together below-
Penny and Bryan Wolla are local business owners in Valley City and participants in the Pilot Project. Bryan has lived here for 20 years and Penny has lived here for 5 years. Penny enjoyed hearing the ideas of what others saw in Valley City's future. Both enjoy the small town feel of Valley City and would like the community to see growth as a positive change. They agreed they would like to see Valley City become a lake destination in North Dakota as it would provide great personal and business services for all can enjoy. Valley City is one community, with endless possibilities.
---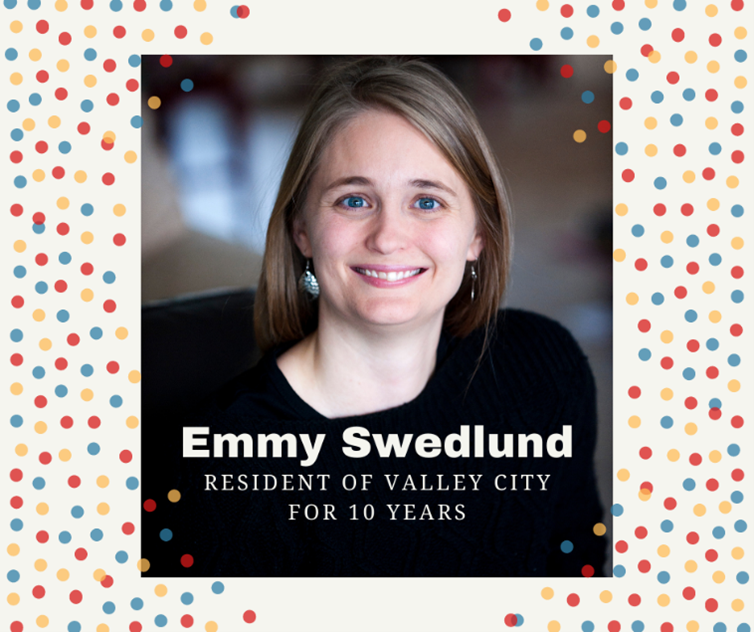 Emmy is a pastor at Our Savior's church here in Valley City. She enjoys various community events including outdoor gatherings and athletic events. Even though all of these opportunities are not available throughout the entire year she still loves to be a part of this wonderful community. Emmy believes that Valley City can be one community.
---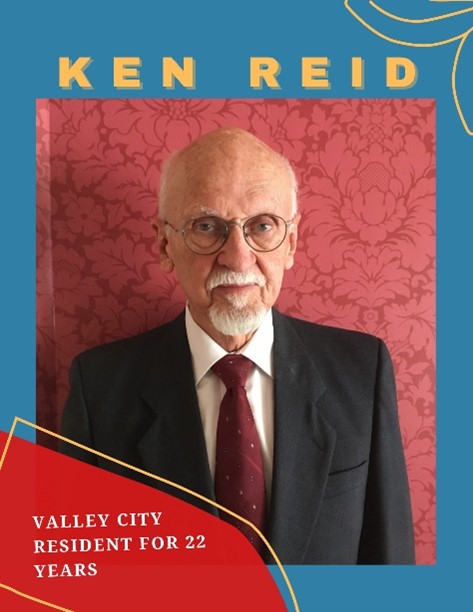 Ken Reid has been a resident of Valley City for 22 years and enjoys helping the community in any way he can. Looking toward the future, Ken hopes to attract more young people to help build the next generation of endless possibilities.
---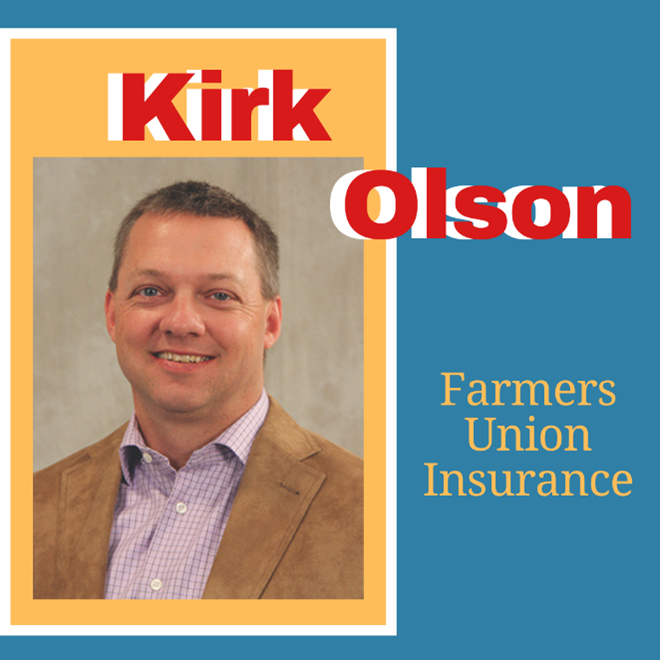 Kirk has been a resident of Valley City for 33 years and enjoys the feeling of community in Valley City. He would like to see it become a destination town for people to come and visit. Another goal of his is to promote the youth activities available in Valley City. He would also like to promote our residents to use more of the facilities and recreational activities that we offer.
---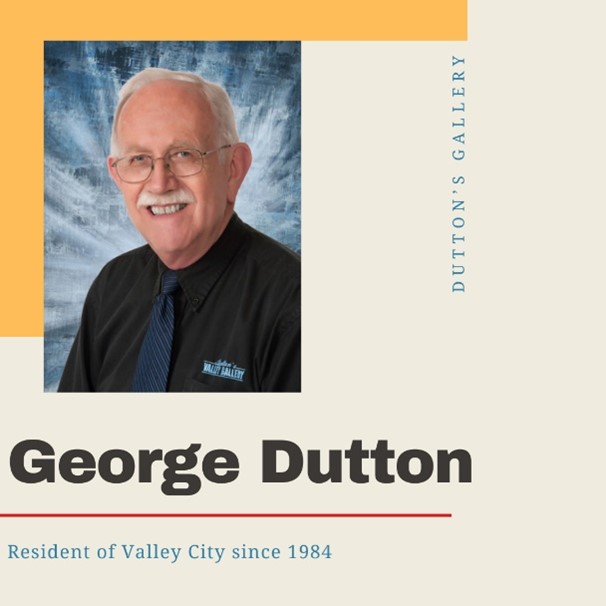 George Dutton has been a resident of Valley City for 37 years. He enjoys the small-town atmosphere and community feel Valley City offers. George's vision for Valley City is to work together as one community.
---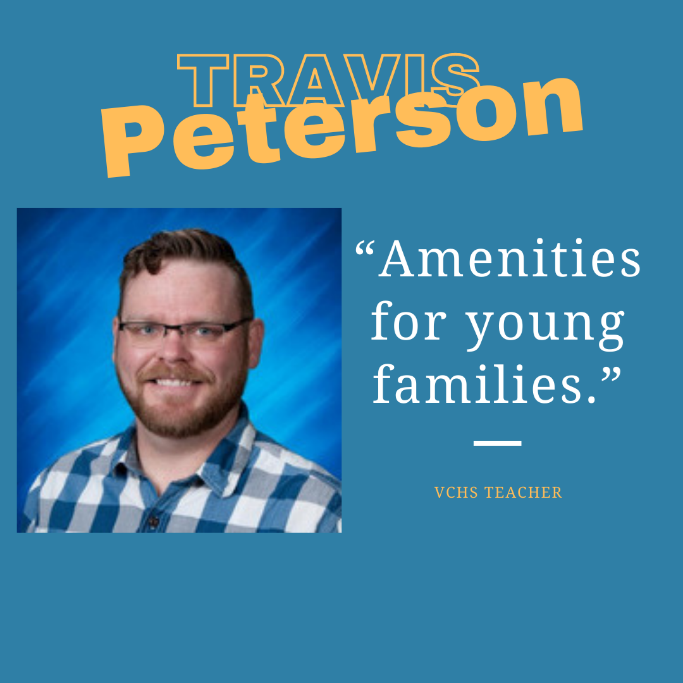 Travis' growing family likes to stay busy. He envisions endless possibilities for family activities in the Valley City community.
---
What a great Rally in the Valley this weekend! We were out sharing information on The Longest Table and encourage you to register today!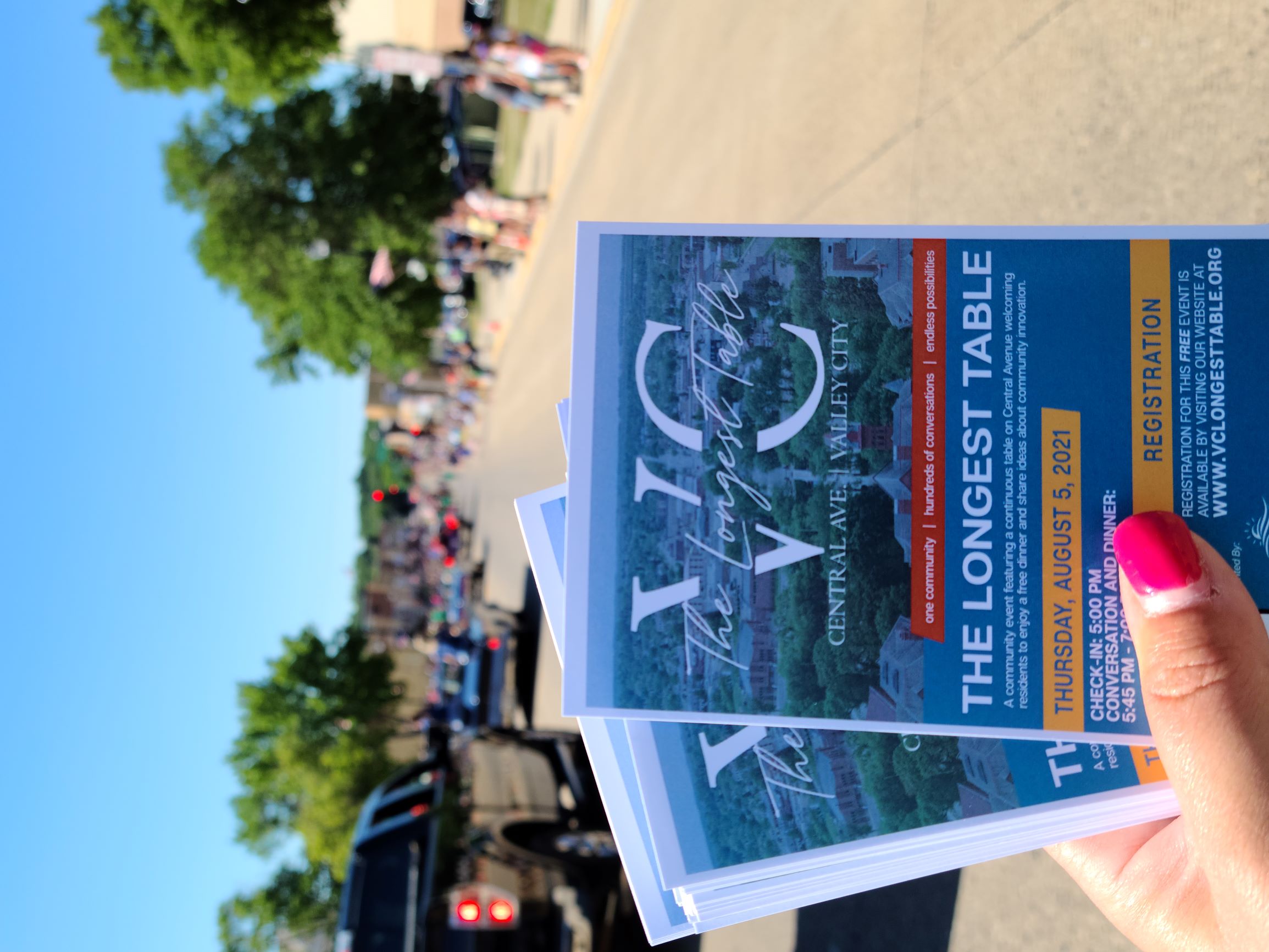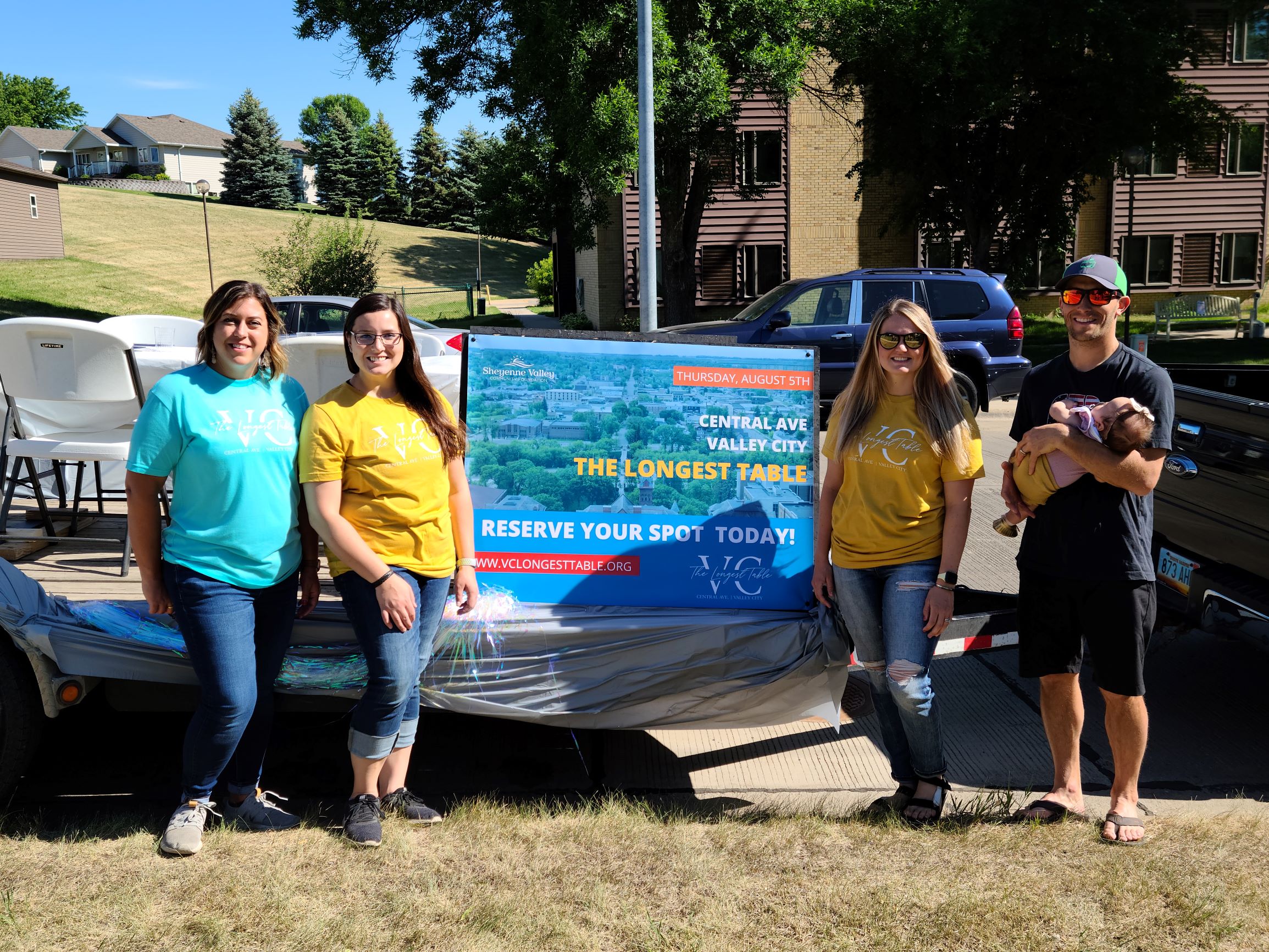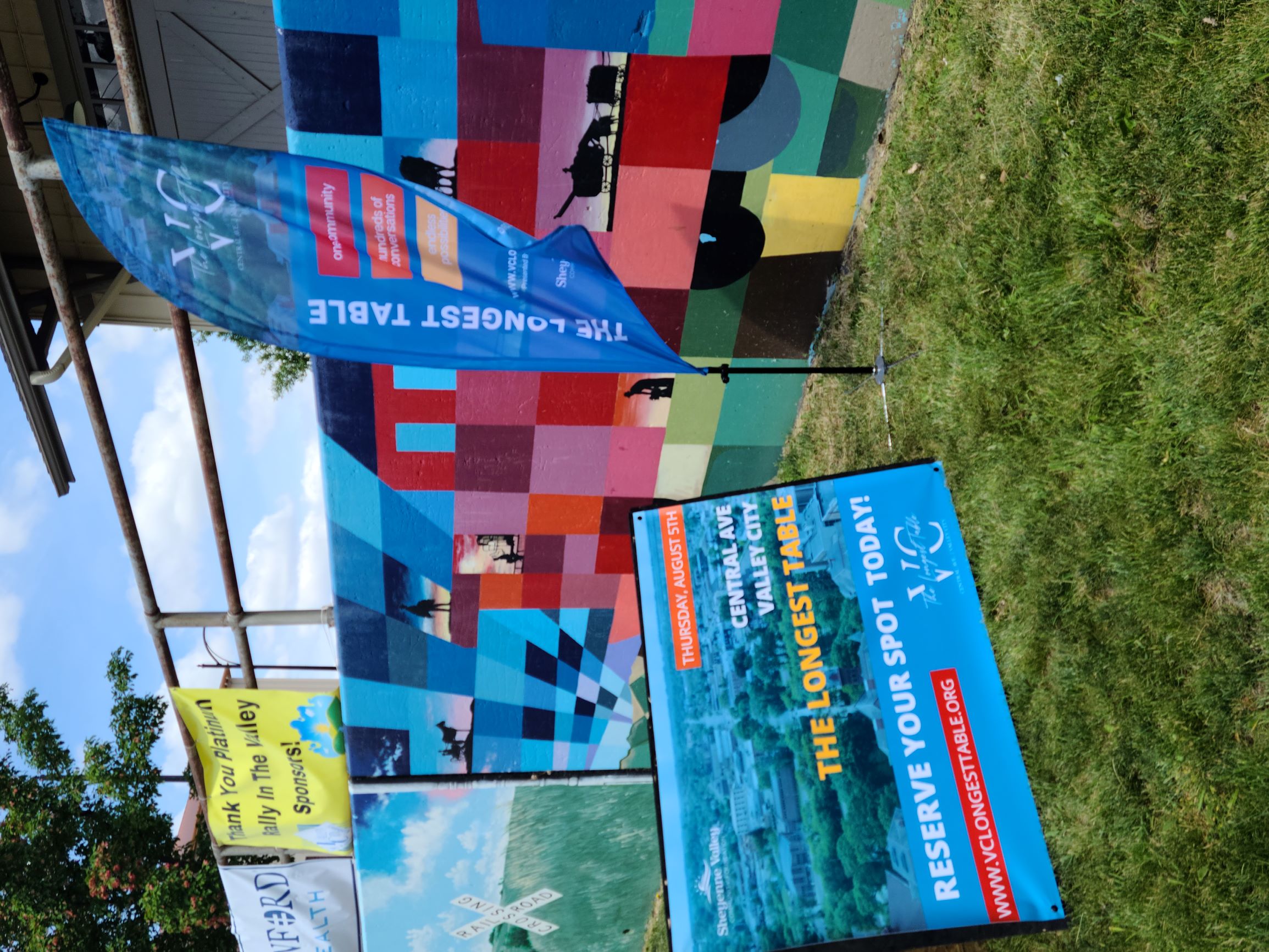 The Sheyenne Valley Community Foundation Concludes Pilot Project and Plans for The Longest Table
The Sheyenne Valley Community Foundation held a Pilot Project which sets the stage for an event titled The Longest Table this summer. The goal of the Pilot Project was to identify how receptive the community is to a facilitated conversation and determine areas of focus. "Thank you to the over 80 community members that participated in the Pilot Project; your time, feedback, and conversation were crucial for this upcoming event," remarked Andrea Nelson, Director of the Foundation. The results of the Pilot Project confirm an overwhelming desire to discuss what makes our community a great place to live, work, raise a family and spur a grassroots movement to get increase engagement and enhance our current amenities.
The Longest Table is a community event scheduled for Thursday August 5, 2021, featuring a continuous table on Central Ave welcoming participants to enjoy a free dinner, and facilitated conversations. Participants will be seated among new people to foster stronger connections, exchange stories, and share ideas about community innovation. Following the event, residents are invited to apply for innovative micro-grants to launch their ideas off the table and into the community. More information to sign up and attend the event will be announced in June.
The Longest Table is organized by the Sheyenne Valley Community Foundation. The event is generously sponsored by the Valley City Barnes County Development Corporation through their Bush Prize for Community Innovation. Other sponsors also include Valley City State University, the City of Valley City, and Valley City Public School. The Sheyenne Valley Community Foundation is a nonprofit, charitable organization that brings together the financial resources of individuals, families, and businesses to support a wide variety of nonprofit organizations in Barnes, Ransom, and Griggs Counties. For more information please visit us at 250 West Main St, Valley City or contact us at 701-490-1596 or www.valleycitynd.org/svcf