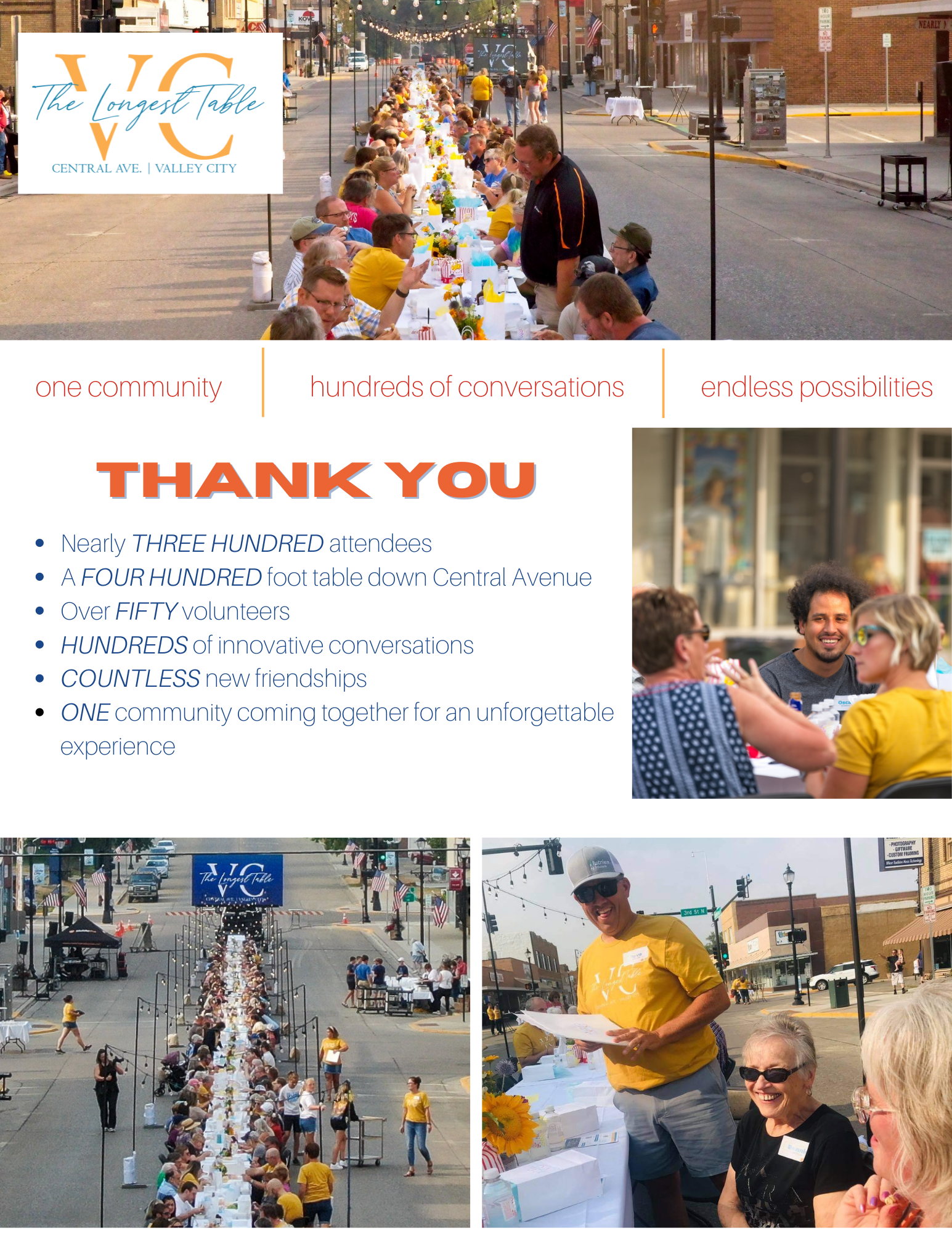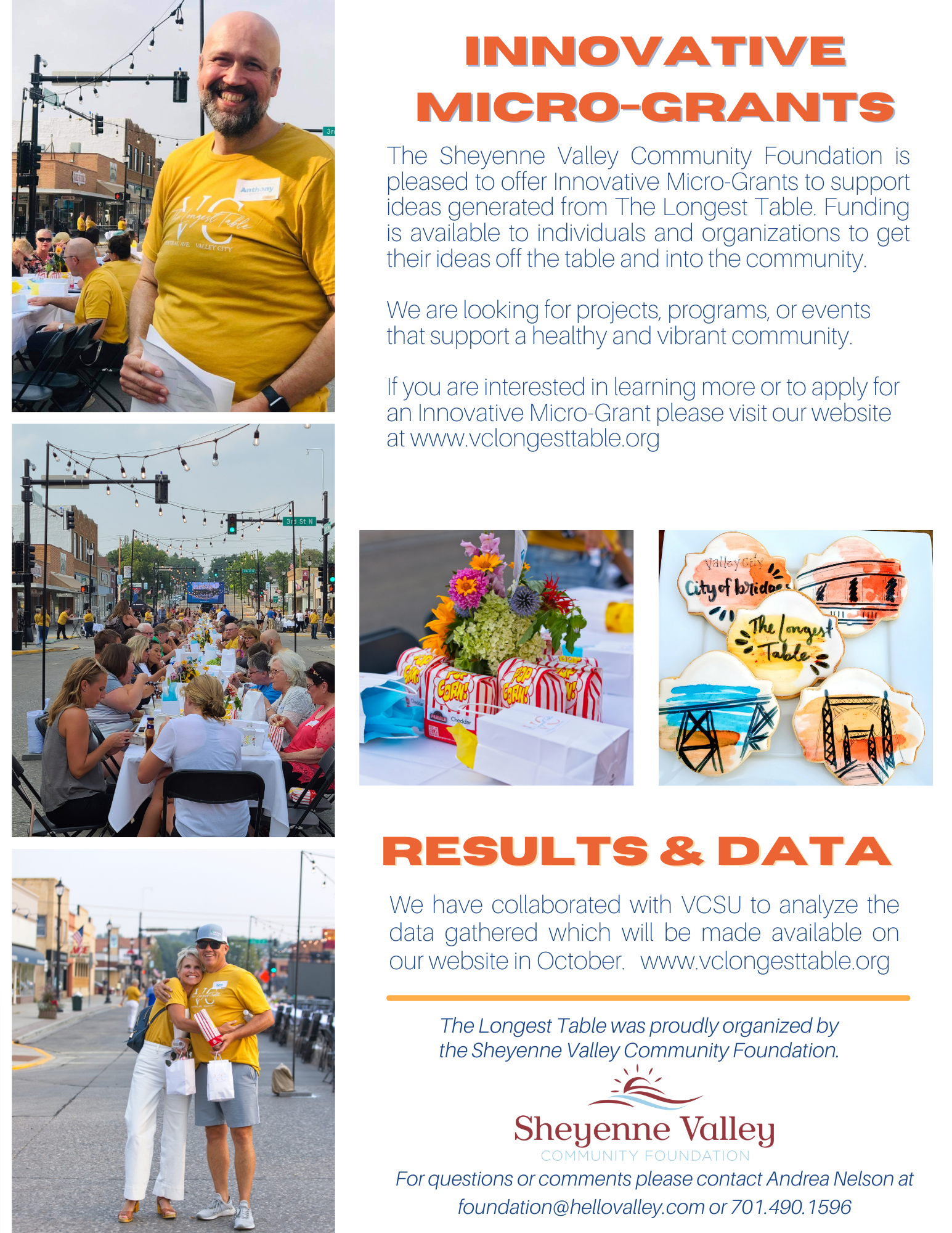 ONE COMMUNITY
The Longest Table is designed to promote positive dialogue with residents and empower ideas generated to create an even more vibrant community.
HUNDREDS OF CONVERSATIONS
The Longest Table is a community event scheduled for August 5, 2021, featuring a continuous table on Central Avenue welcoming residents to enjoy a free dinner and facilitated conversation. Residents will be seated among new people to foster stronger connections, exchange stories, and share ideas about community innovation. Conversations will cover various community aspects such as overall image, attractions, engagement, quality of life, and amenities.
ENDLESS POSSIBILITIES
Communities across North Dakota are striving to engage in dialogue about creating better cities, supporting innovation, honoring the past and inspiring the future. The Longest Table aims to provide that platform. To spur action following the event, residents are invited to apply for innovative micro- grants to launch their ideas off the table and into the community.
Partners
The Longest Table is proudly organized by the Sheyenne Valley Community Foundation. The event is generously sponsored by the Valley City Barnes County Development Corporation through their Bush Prize for Community Innovation. Other sponsors and partners include: Valley City State University, Valley City Public School, BNSF Railway, TC Energy, Mobile Pro and Thrivent- Dakota Prairie Associates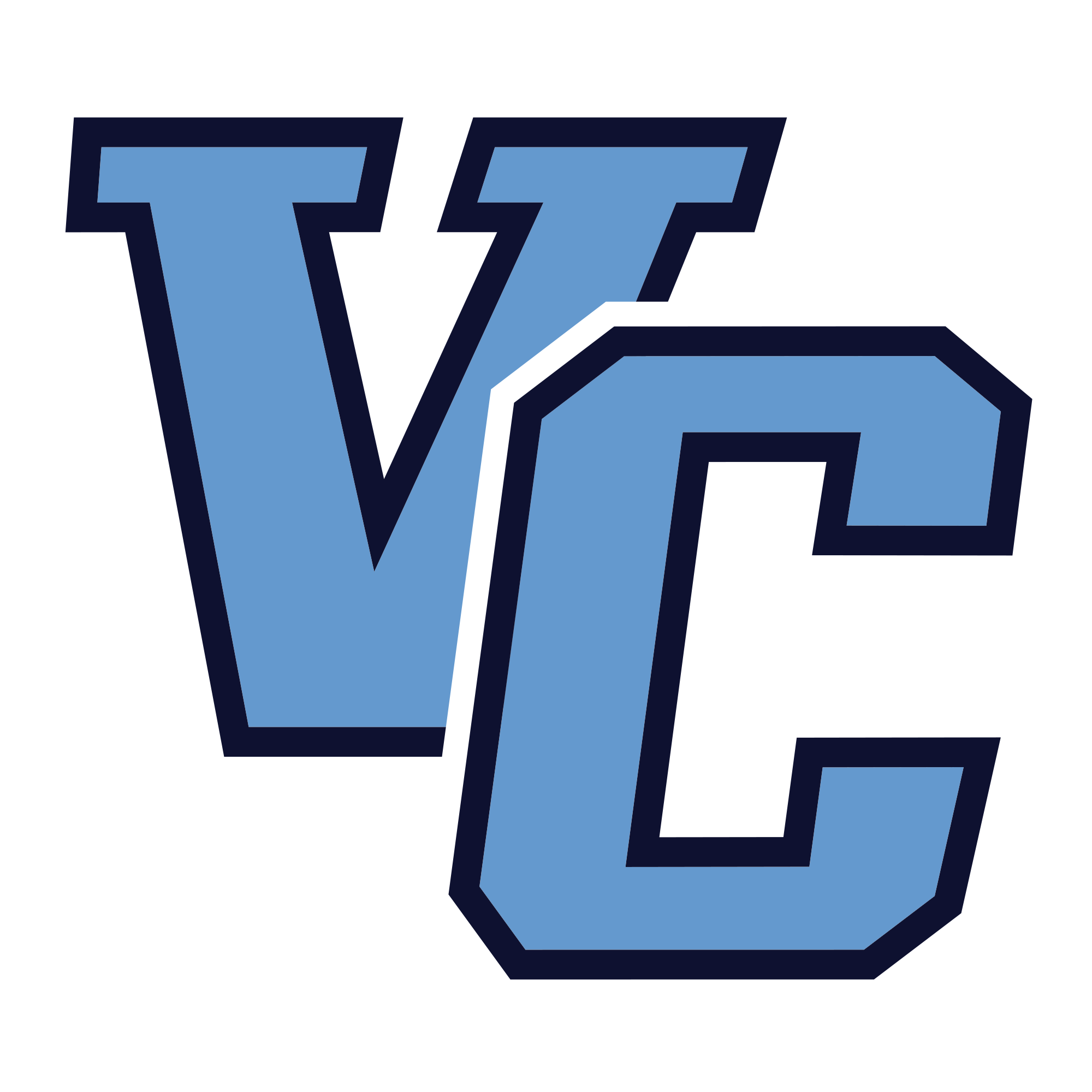 Valley City Public Schools